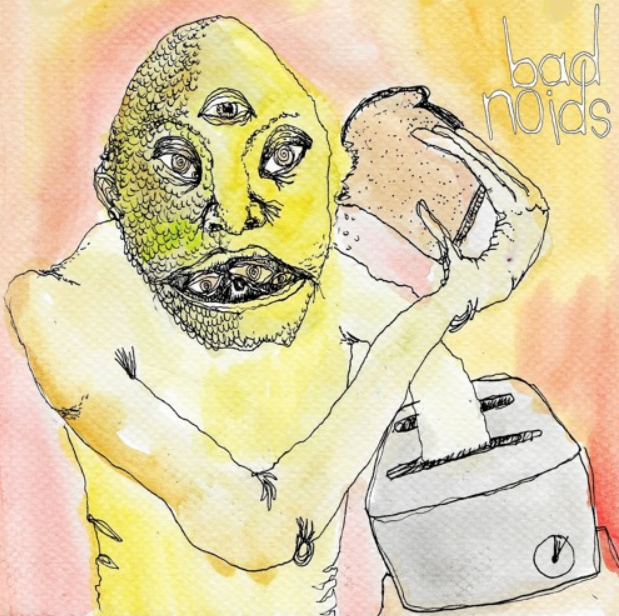 Bad Noids "It's A Doggie Bag World" 7"
Side A: Into The Future
Side B: 12 Years Old, My Friend Egg
Cleveland's resident punk geniuses and troublemakers are back with a new EP, possibly the best sonic reductions that BAD NOIDS have committed to vinyl. "Into The Future" is a strikingly simple, yet instantly memorable and aggressive punk hit, bearing torch to the top shelf lineage of Cleveland punk doled out over the decades by labels like Drome and Non-Commercial. Side B features two quick and snappy blasts of perfectly disaffected hardcore punk slop, a bit more of a recognizable BAD NOIDS sound from previous outings on Katorga Works and Saucepan, yet even tighter and further refined with age. With clever lines such as "I hate water, it makes me wet" you can bet that BAD NOIDS haven't drifted too far from the Cleveland water supply, though they will be touring Europe for the second time on the heels of this 7". Recorded by the same folks that brought you Cruelster/Perverts Again and with stunning artwork by W.Mass legend Tony Pasquarosa (SQRM, Gluebag, Burnt Envelope) this is a real gamma ray blast into the future. FEEL IT 10.
---
---
More from this collection