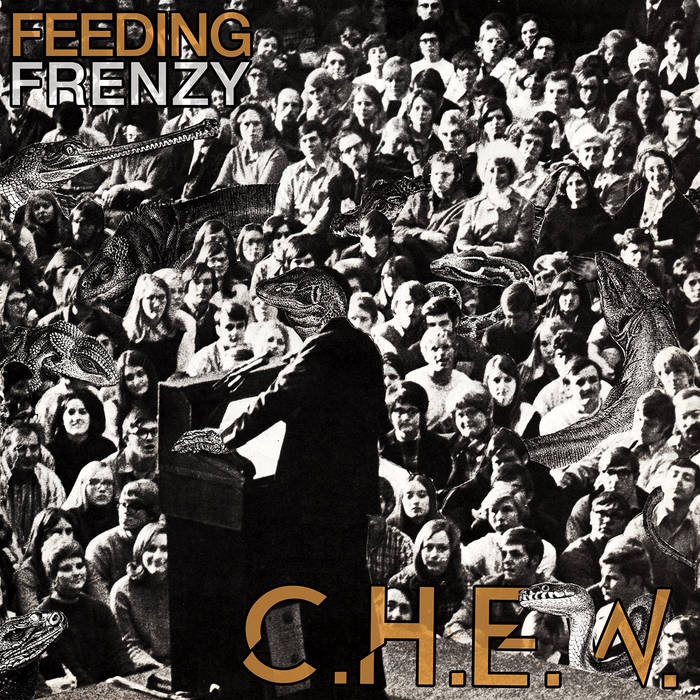 C.H.E.W. "Feeding Frenzy" LP ( CHEW )
C.H.E.W. - Feeding Frenzy LP w/ download (LUNGS-123)
Do you have unexplained scars on your body, piercing eyes, an unquenchable thirst for intricately relentless hardcore punk music, deep compassion for the fate of mankind, a notion toward punishment by stoning or the capability to disrupt electrical appliances? If so, Feeding Frenzy will be your audio guide to unlocking the delicate depths of this confusing planet. Though you may have a keen sense of not belonging to the human race, it will help you to blend in and go unnoticed so you can quietly further your agenda. Enable yourself.
350 copies of 150 gram black vinyl in a 24pt jacket with a 4 panel poster insert and download card included. Recorded by Matt Russell, mixed by Russell Harrison, mastered by Sean K. M. Daily. Art by Daniel Harris.
---
---
More from this collection