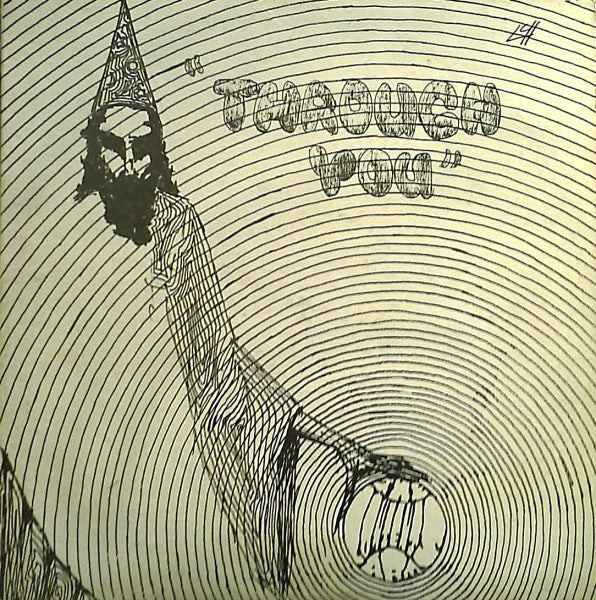 Contents, The "Through You" lp
Based in Davenport, IA, 
the Contents Are
 were a rock band whose music typified the grey zone between the era of garage rock and the dawn of psychedelia; what they were doing was less aggressive and more melodically adventurous than what the average band of high school kids was bashing out back in the day, with some tricky guitar interplay and excellent harmonies, but they hadn't evolved into full-blown lysergic experimentation when they recorded their sole album at Davenport's Fredlo studios in 1967. (Significantly, several members had previously played in a cover band specializing in surf tunes and British Invasion hits.) Lyrically, 
the Contents Are
 had moved well beyond the usual "I'm bugged at my girl" stuff in terms of their themes, though the brief descriptions of the songs on the back cover tell you all you need to know -- "No Chance to Choose" concerns "Flower children for freedom vs. the capitalist establishment," "No Need to Be Blamed," is about "People deceived by a greedy, corrupt government," and "In Trouble" sends a message "To the leaders of our country." In short, this ain't "Louie Louie," but 
Through You
 shows 
the Contents Are
 hadn't quite drifted into the outer stratosphere in the manner of 
the 13th Floor Elevators
 and other pioneers of the psychedelic sound, at least not when this was recorded. But there's still some thoroughly enjoyable mid-'60s guitar rock to be found here, and for the CD reissue on Shadoks Music, four songs from early singles have been added as bonus tracks (two of which, "Future Days" and "New Mexico," suggest the boys had picked up a few pointers from the first 
Moby Grape
 album) as well as new liner notes from guitarist and songwriter 
Craig Hute
. Given that the original album was supposedly pressed in a run of only 100 copies, this is certainly well worth a listen for fans of Midwest sounds of the '60s who are looking for new obscurities to explore.
---
---
More from this collection