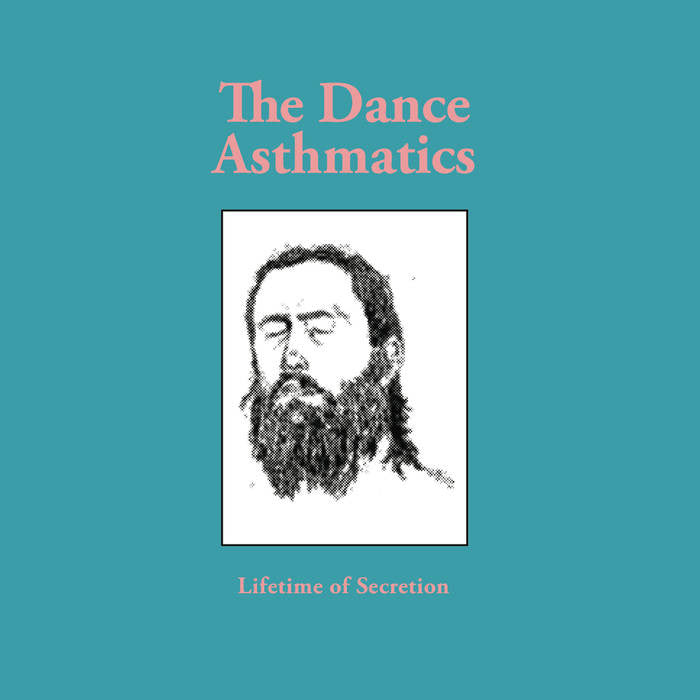 Dance Asthmatics "Lifetime Of Secretion" LP
Side A: Liquid Lunch, PG
Side B: Linoleum, Oedipus, Wicker
A siren call from a leviathan crouched in the deepest trench in all the seven seas; the volcanic rumble of plate tectonics shifting miles beneath; a desperate churning in the gut. The massive, jagged chords unleashed in the opening moments of "Liquid Lunch" serve to set nerves on edge. Then, a shredded, springing sound jangles the senses like a Bernard Herrmann string stab, and we have now full-stepped into the paranoid yet seductive world of The Dance Asthmatics.
Hailing from Christchurch, New Zealand, The Dance Asthmatics emerged from the womb a few years ago as a PiL-worshipping dub-punk aggregate unlike anything else on their native isle. In fact, New Zealand hasn't seen this much menace and casual aggression in a band since The Gordons stalked the earth. Comparisons can also be drawn to such demented precursors as Killing Joke, Butthole Surfers, and Terminal Cheesecake. But ultimately, The Dance Asthmatics have carved a unique
identity out of their country's bedrock. And they've fashioned a fortress from which they can let loose
volleys of devastating power. The Dance Asthmatics are frightening and thrilling in equal measure, and New York City's Ever/Never Records has graced us with their vinyl debut -- a 5-song 12" called Lifetime Of Secretion. It's a bruiser.
Side one of Lifetime Of Secretion is, quite frankly, one of the finest stretches of music that you will hear this year. Joining the towering "Liquid Lunch" is "PG" -- as close to a hit as modern death-rock is going to get. "PG" is all coiled intensity as needling guitar lines slipstream into tendrils of melody while the rhythm section locks into an airtight groove. Singer Human #22 achieves his most sinister tone -- insults and come-ons tumble out the side of his mouth, enhancing delusion and dispensing illusion. Delay is used masterfully here as all manner of slicing and decaying sounds hover in the periphery, like hummingbirds with razorblade wings. (Somewhere, Adrian Sherwood is smiling.) And yet, within this maelstrom, The Dance Asthmatics manage to execute a perfect, nearly Brit-pop chorus that the
Stone Roses would be chuffed to have written. This is major-league sleight-of-sound and the world needs to hear it.
Side Two comes crashing in with the vicious "Linoleum," and the band proceeds to demolish all four
walls of the room simultaneously. The track ends with such nasty resolve, it's like you and the band have just survived a fistfight together. On "Oedipus," Human #22 narrates a twisted tale as the band pursues a sort of subdued dub, but one that is still simmering with tension. Closing out this electrifying debut, the shimmering hall of mirrors that is "Wicker" beckons to Coil and crystallizes the aggression and abrasiveness preceding it. The Dance Asthmatics have a thousand paths to follow -- each of which is worthy, and you can count on them to lead the way.
---
---
More from this collection