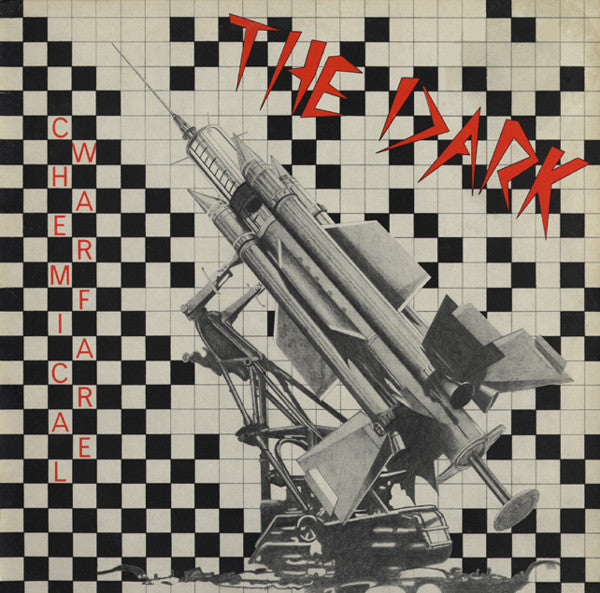 Dark , The "Chemical Warfare" 2xLP
DELUXE VINYL EDITION!!!
"Chemical Warefare" is the debut album by Islington punks THE DARK, originally released in 1982. The Dark were similar to The Wall, another band with whom they shared a highly political outlook. The mostly mid-speed music also invites comparisons to Chelsea and the UK Subs. "Chemical Warfare" deserves a lot more credit than nearly all the punk albums it found itself lumped in with. The Dark invested their songs with melody and catchy as hell guitar motifs, and thoughtfully avoided the mindless rage typical of the time.
SIDE A
1.Disintegrate
2.The Chemical Parade
3.Bullet In A Gun
4.French Toys
5.The Masque
6.All This And More 
SIDE B
7.The Ballad Of John Wayne
8.On The Wires
9.The Pleasure Is Pain
10.Be A Man
11.Soldier Dolls
SIDE C
12.My Friends
13.John Wayne
14.Hawaii Five O
15.Don't Look Now
16.Bullet In A Gun (demo version)
SIDE D
17.Einstein's Brain
18.Muzak 
19.On The Wires
20.Shattered Glass
21.War Zone
---
---
More from this collection