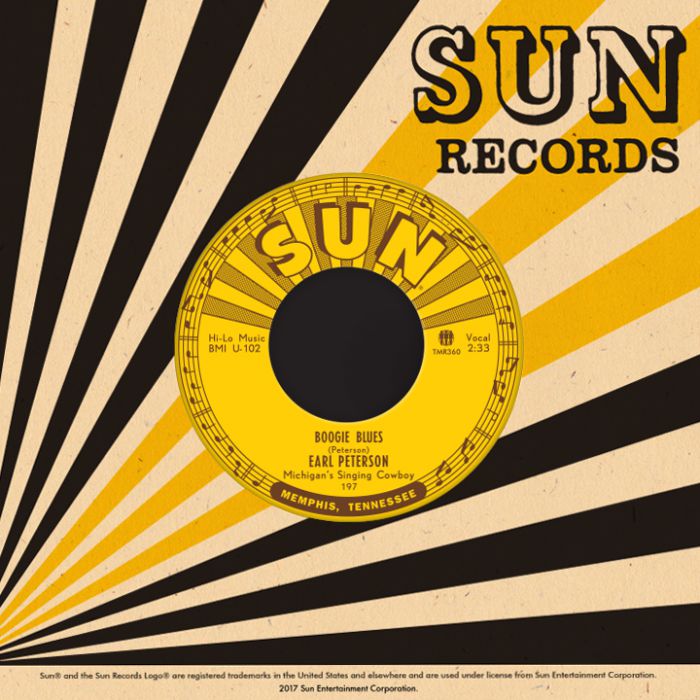 Earl Peterson "Boogie Blues" b/w "In the Dark"
Side A: Boogie Blues
Side B: In the Dark
The label on this single hits the nail on the head — Michigan's singing cowboy! Despite a very long 45-year career in country music as a promoter, radio station operator, artist and label owner, very little is known about Earl Peterson. In late 1952, he formed Nugget Records with his mother, basically as a means of self-releasing his music.
While shopping his music down South, he met Sam Phillips and agreed to release his song on Sun Records in the spring of 1954. This bouncing, twangy single would prove to be a cult hit and original pressings still command a lofty price. As the first remotely contemporary country single on the label, Peterson's single paved the way for Sun to later pivot into the country genre.
From there, Peterson's story becomes a bit murkier. He recorded the same song for Columbia in the fall of 1954, strangely disregarding his contractual agreements with Sun. He went on to release a couple more singles with Columbia and by the '60s, was holed up in rural central Michigan to run a radio station (WPLB) with his family.
---
---
More from this collection