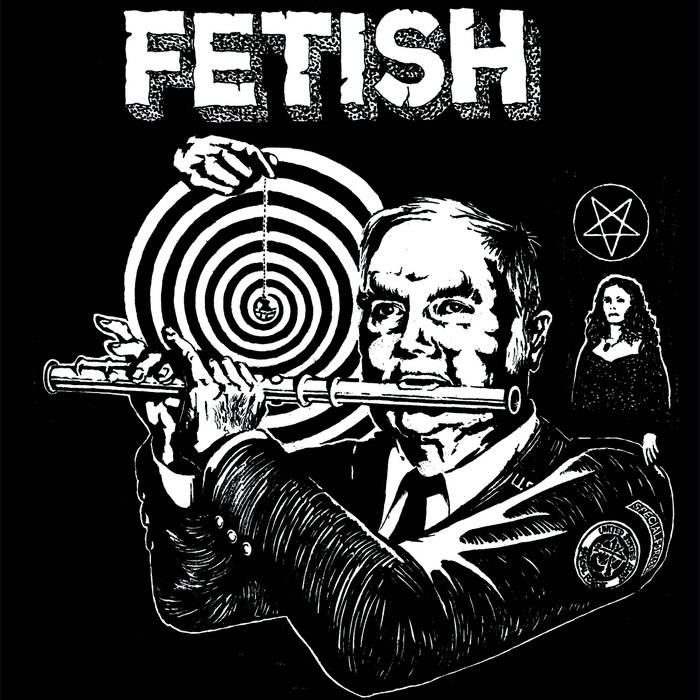 Fetish "S/T" 7"
Side A: Take The Knife
Side B: A House Is Not A Motel
While one should hesitate to use the term "super group," it would be kinda hard to not consider utilizing some kind of label in that vein in regards to Portland, Oregon's FETISH. For starters if we're gonna talk about genre altering personnel within the ranks of this group, you'd have to note that this recording showcases the first time that Thee Slayer Hippy and Vegetable have come together to create ugly hardcore punk music since their stint together in the "War All The Time" era of the legendary Kings of Punk POISON IDEA three decades ago. It also doesn't hurt that 3/4 of PDX punk heroes LONG KNIFE (Colin Jarrell, Scott Goto, and Chris Reid respectively) are in the mix as well along with later era PI guitarist Brandon Bentley. Their debut track "TAKE THE KNIFE" showcases the sheer power of this group and is just a sign of what is to come with the band's full length record that will hopefully see the light of day later this year. On the flip side, a stirring rendition of LOVE's classic track "A House Is Not A Motel" closes this one out leaving us hungry for more. Each record comes in a glue pocket sleeve featuring cover art by the talented Joe B.
---
---
More from this collection