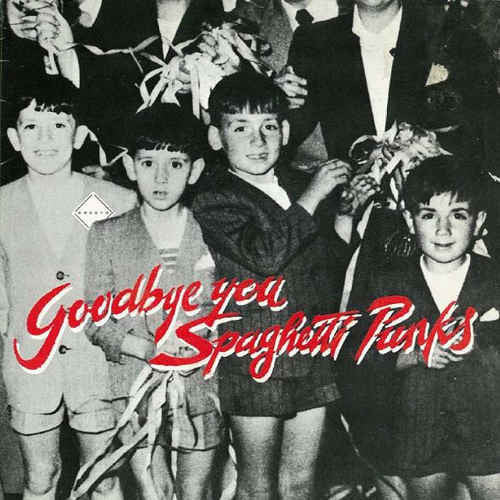 Flying Calvittos "Goodbye You Spaghetti Punks" 7"
Side A:
Mamma's Recipe Feeds The People, Mamma's Table
Side B: Squeal Like A Pig, Fastnet, Lucky To Be Australian
An obscure Record by an obscure band. A true Australian DIY Classic that isn?t much known outside of OZ. We're really proud to get this EP re-released for the first time. 

Here is was Johan Kugelberg has to say about this records

Flying Calvittos - Goodbye You Spaghetti Punks (Groove Records, Australia 1980)

A strange noise-rock monstrosity from the nation behind, come to think of it, some of the finest records in the genre (SPK's "No More," Slugfuckers "Deaf Disco", any early Tactics). This record however is hopelessly obscure, and doesn't have much of a reputation outside of the want lists of Oz-punk completists. That is wrong, wrong! The EP ranges from sick, amazing Electric Eels/X Blank X noise/art/punk howl to Residents-y blubber to the oddly anthemic klutzy and scrappy atmosphere of the title track. It is odd that this band sank without much of a trace, especially as it seems like they hailed from Sydney.
---
---
More from this collection