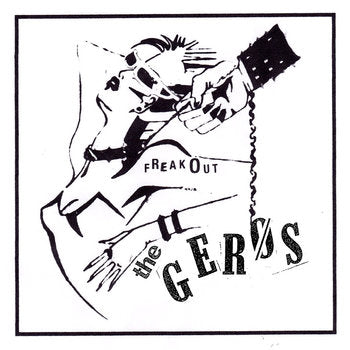 Geros , The "Freak Out" 7"
Punk Rock trio the GEROS, based in Kansai, which has released two 7s from its own label Killer Boy Records and Secret Mission Records.
70's-Early 80's US Punk, LA / SF Punk, The Lewd, The Mad that also covers, The Decline-Target Video-Killed By Death / Bloodstains This is a contemporary Punk Rock with a unique blend of rhythms and also their roots, and consistently pursues the same sound, and is one of the bands actively working from release to tour There is also one.
The recording is recorded by one side each AB side of Freak Out / Dr. Hoo Hoo, recording / mixing is done by Tomomatsu of Studio Gen as same as the previous two works, and mastering is requested to engineer / producer Geza X of LA Punk. did. I'm glad to hear it as well as Germs, Bags, Black Flag and MDC that he worked on.
---
---
More from this collection