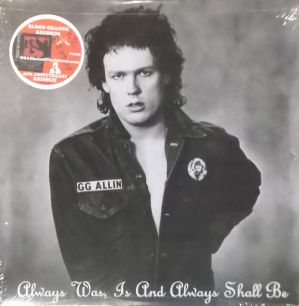 GG Allin "Always Was, Is and Shall Be" LP
The greatest punk record of all time?
40th Anniversary Pressing
Reissued using the original 1987 Black & Blue QCA mothers (with bonus tracks) and the original 1980 Orange Records cover (per GGs request upon future pressing). THE CLASSIC LP THAT STARTED IT ALL!! This reissue almost never saw the light of day due to a misprint, but WTF, call it the Collectors Edition!
---
---
More from this collection