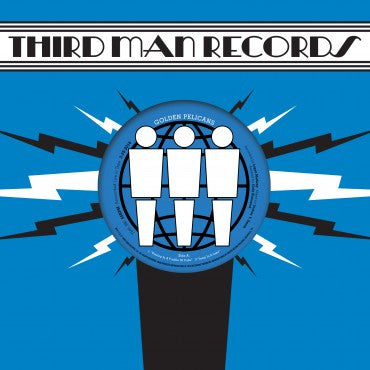 Golden Pelicans "Third Man Live" 7"
Side A: Pissing In A Puddle Of Puke, Jump In A Lake
Side B: Low Falutin, Last Street Fighter
Golden Pelicans happens to be one of the great rock 'n' roll bands to ever come out of Orlando, Florida. Ain't no conspiracy whatsoever. Although, we must insist you see them live for max impact. This, however, will no doubt tide you over, with four songs striking a perfect balance between sloppy-party-punk and dive-bar-arena-rock. Solos that totally rip, drums like a beautiful drunk machine and gritty vox. Not to mention they exist at the center of the Total Punk Records / Florida's Dying culture hub. Don't talk yourself out of this one. Take a chance and sink your teeth into real rock minus the cheese.
---
---
More from this collection