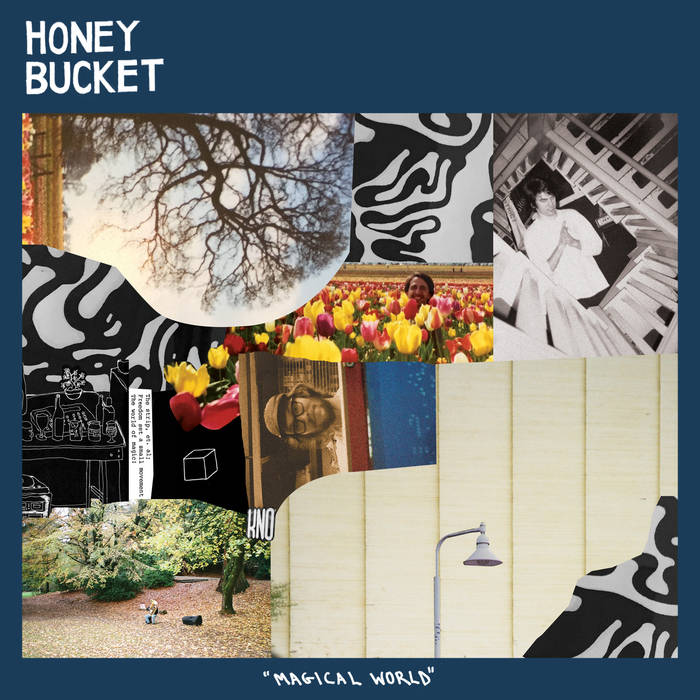 Honey Bucket "Magical World" LP
Honey

Bucket

is a mutant pop trio formed in 2012 in Portland, OR. A pupal stage of basement shows and 4 track experiments culminated in 2014's "Futon" cassette, which earned them a champion in like-minded Portland stalwarts Woolen Men and led to a 7"
release
on Metal Postcard. 
Honey
Bucket
spent 2015 preparing their most fully realized endeavor, "
Magical
World
". As before, their pop sensibilities are thrown into relief by challenging rhythms and textures, this time with nuance and clarity that reveal a peerless, uncompromising rock band. Rock nerds may spot The Clean and The Feelies, arty Anglophiles will detect Eno and The Fall, but their stubborn originality lands them squarely in a DIY idiom that is unique to Portland and, more specifically,
Honey
Bucket
.
---
---
More from this collection