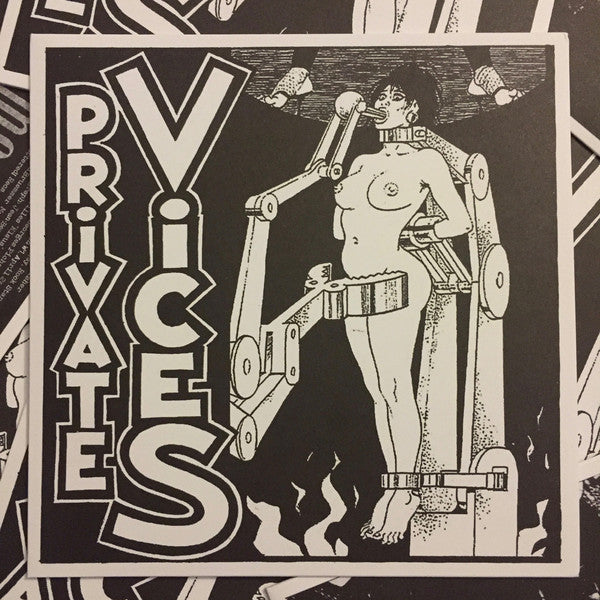 Private Vices "Total Control" 7"
LIMITED 1 PER PERSON / PER ORDER PLEASE
After 40 years the first ever PRIVATE VICES single is finally released! PRIVATE VICES were a band based in the UK that included members of French origin. Highly active in the late 1970s playing alongside bands such as Generation X, Motorhead, The Damned, and more! This is truly a lost gem of the blistering punk rock n' roll that was oozing from the UK at the time. These two tracks have only ever appeared on the SkyDog compilation ' Les 30 Plus Grands Succès Du Punk,' but were originally intended to be released on their own. 'Total Control' was later re-recorded and released on Flickknife Records by the band Red Rage (shared member being C. Noggin). Now professionally remastered and delivered in glorious 45rpm for optimal sound quality. Thanks again to guitarist Bruno Blum for all the help with this release! Limited to 300 units and includes an 11x17" poster of their Sounds Magazine write-up from 79.
---
---
More from this collection