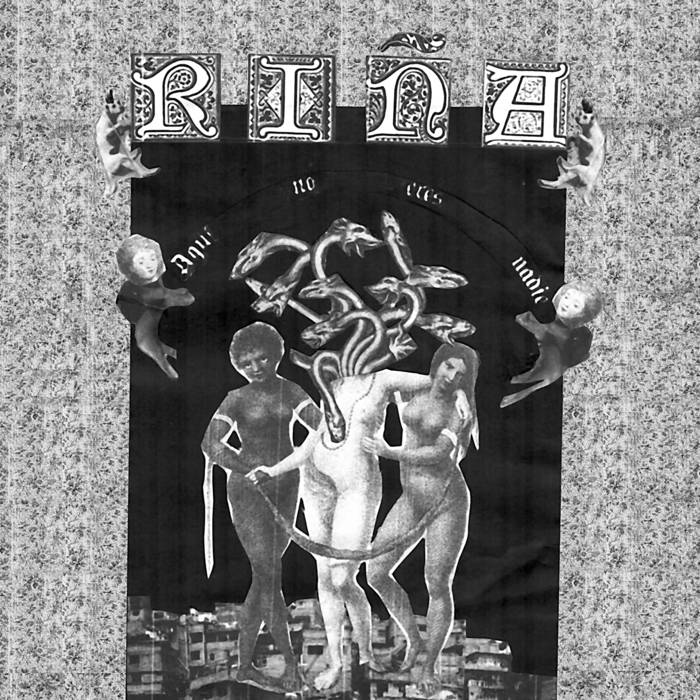 Riña "Aquí No Eres Nadie" 7"
THRILLING LIVING and WORLD GONE MAD are excited to announce the release of the new EP from Mexico D.F.'s RIÑA, Aquí no eres nadie. The band's second EP, this record shows substantial growth from their already excellent demo (pressed to wax by Cintas Pepe in 2017). It perfectly balances the raw crudity and bouncy catchiness of classic Mexican or Colombian hardcore punk acts, delivering hit after hit of infectious and original hc-punk, in a style that's harder to come by than it should be. RIÑA's vocalist Nadia venomously spits out the lyrics with consistent intensity and genuine urgency over the chainsaw guitar riffs. On this record, RIÑA somehow manage to top their already stand-out twist on classic Latin American hc-punk, in the process surpassing the lazy comparisons people will certainly make (see: SS-20 or CRIMEN IMPUNE or SOBERANIA PERSONAL). An essential modern band. Recorded just off the heels of their Summer 2017 west coast tour with ANTI-SEX and BLANK SPELL at High Command Studios. Olympia, WA.

500 copies on black vinyl, split released between Thrilling Living and World Gone Mad, and accompanied by an illustrated lyrics booklet collaboratively designed by the band.
---
---
More from this collection