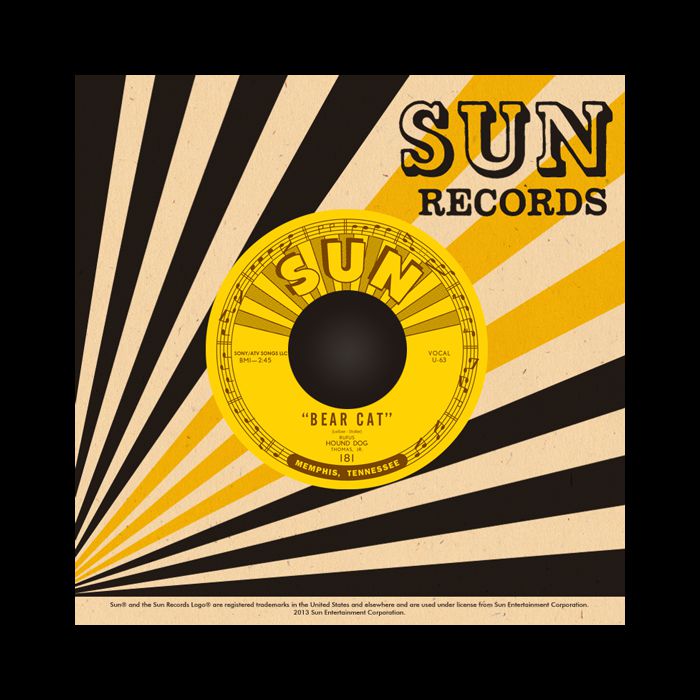 Rufus Thomas "Bear Cat b/w Walking In The Rain" 7"
Side A: Bear Cat
Side B: Walking In The Rain
Originally released in 1953, "Bear Cat" by Rufus Thomas is as certifiable a primitive R'n'B smoker that's ever existed. Complete with the inimitable Joe Hill Louis on guitar, the future "Funky Chicken" Thomas gives his male-perspective answer record to Big Mama Thornton's "Hound Dog." In the process, the legal powers behind "Hound Dog" writers Jerry Leiber and Mike Stoller won a lawsuit claiming "Bear Cat" infringed on the duo's copyright. Ever since the writing credits have been Leiber/Stoller, but what has not changed is the unbeatable groove that moves the song.
---
---
More from this collection