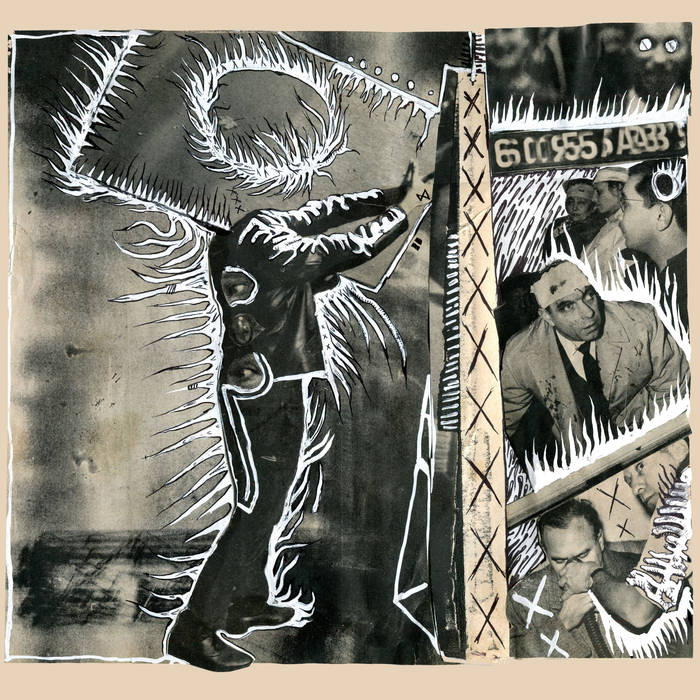 Sediment Club , The "Stucco Thieves" LP
Side A: Half Fool Dub, The Sediment Club - The Payoff, BMP.MAP.SCUM, Cobalt Ruin, Stucco Thieves
Side B: Shadow Soon, My Dungeon Shook, Hydraulic Saint, Making Spent Americans
LISTEN

Featuring Jackie of Mark Cone and Urochromes!
Stucco Thieves is the new LP by New York City's The Sediment Club. This new collection of nine songs marks 10 years since the band's formation in 2008. Stucco Thieves tells an abbreviated and frank series of human bankruptcy accounts from the post Pax-Americana perspective. The Sediment Club wrench and berate their instruments to make Stucco Thieves a concise, brutal landscape filled with tales that range from slapstick to cruel. Hapless characters embody greed, change form, and reflect on the crumbling infrastructure of a "cobalt ruin." Stucco Thieves holds our shared predicament of doom in the casual pass of a snarl, "a dungeon shook," and a dropped bag of dirt. Honey's chromosomes are dying fast, falling out of vogue, and turning to a "shadow soon."

For 10 years, The Sediment Club have shown a commitment to dissonance while touring their brand of it extensively around North America, challenging audiences and rallying fellow outsiders. They will continue to do so into the next decade.
---
---
More from this collection