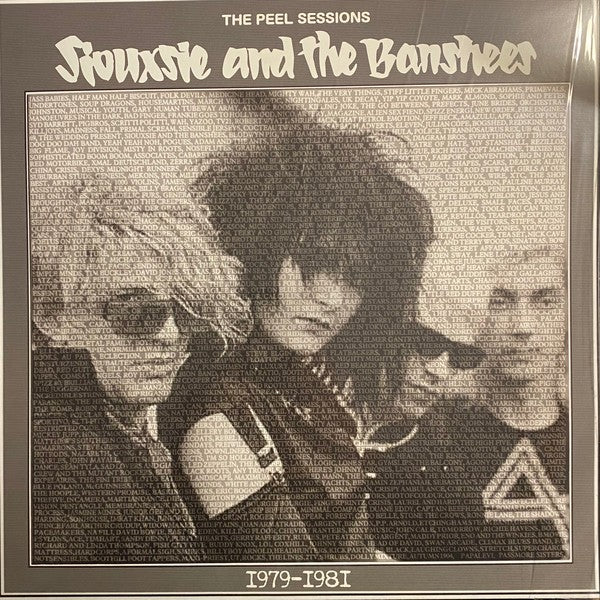 Siouxsie and the Banshees "The Peel Sessions 1979 to 1981" LP
This release gathers together the two BBC Peel sessions:
- tracks A1 to A4 recorded on the 9th of April 1979. First transmission 16th April 1979.
- tracks B1 to B4 recorded on the 10th of February 1981. First transmission 18th February 1981.
Tracklist
A1 –Siouxsie & The Banshees Placebo effect
A2 –Siouxsie & The Banshees Playground twist
A3 –Siouxsie & The Banshees Regal zone
A4 –Siouxsie & The Banshees Poppy day
B1 –Siouxsie & The Banshees Halloween
B2 –Siouxsie & The Banshees Voodoo dolly
B3 –The Creatures But not them
B4 –Siouxsie & The Banshees Into the light
---
---
More from this collection