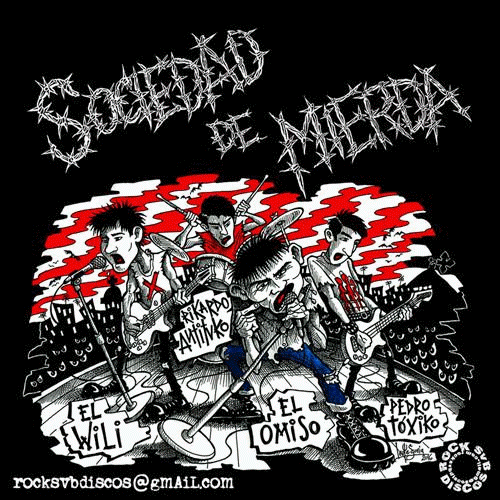 Sociedad De Mierda "SdeM" 7"
Yet another amazing Peruvian archival reissue from the ever-reliable Rock SVB Discos, this time Sociedad De Mierda. The A side is the first vinyl appearance of the band's finest properly recorded material from 1986, while the B side is a live recording that shows the band at its chaotic best. If you are a fan of 1980s South American hardcore punk, then do not sleep on this.
Booklet 28 pages, pin and sticker.
Tracks A1, A4: From Radio Show DISIDENTRES (made in 1986), managed by José Miguel López
B-Side: Recorde on Centro Cultural Magia on January 31, 1986 (Lima, Peru)
Tracklist
A1

Intro

A2

¿Qué Patria Es Esta?

A3

¡Pudrete Pituko!

A4

F.M.I ¡Largate De Aqui!

A5

Outro

B1

Humillarlos (De Rodillas)

B2

¡Púdrete Pituko!

B3

F.M.I.

B4

¿Qué Patria Es Esta?
---
---
More from this collection