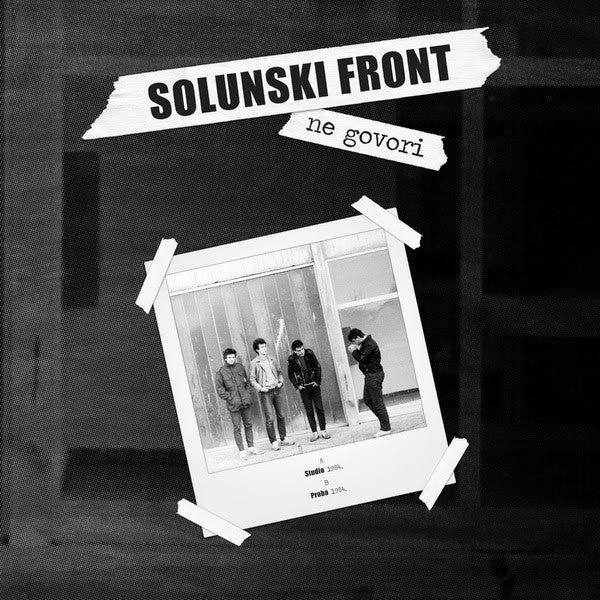 Solunski Front "Ne Govori" LP
The LP includes all songs from demo 1/1984 and unreleased session 1984 for unreleased 7'' for Attack punk records (Italy).
Also included are some songs never published or heard before. Artwork contains photos and all song lyrics.
The songs are taken from original real master 1/4 tapes.
Limited to 200 copies.
Tracklist
A1

Ratnom Drugu U Čast

A2

Ne Govori

A3

Mali Svet

A4

Samoubica

A5

Naše Groblje

A6

Uljez

B1

U Mome Gradu

B2

Hirošima

B3

Mali Svet

B4

Berlinski Zid

B5

Ne Govori

B6

Deci Cveća

B7

Samoubica

B8

Moja Generacija

B9

Bez Uvrede

B10

UIjez

B11

Sreća

B12

Bendžo
---
---
More from this collection