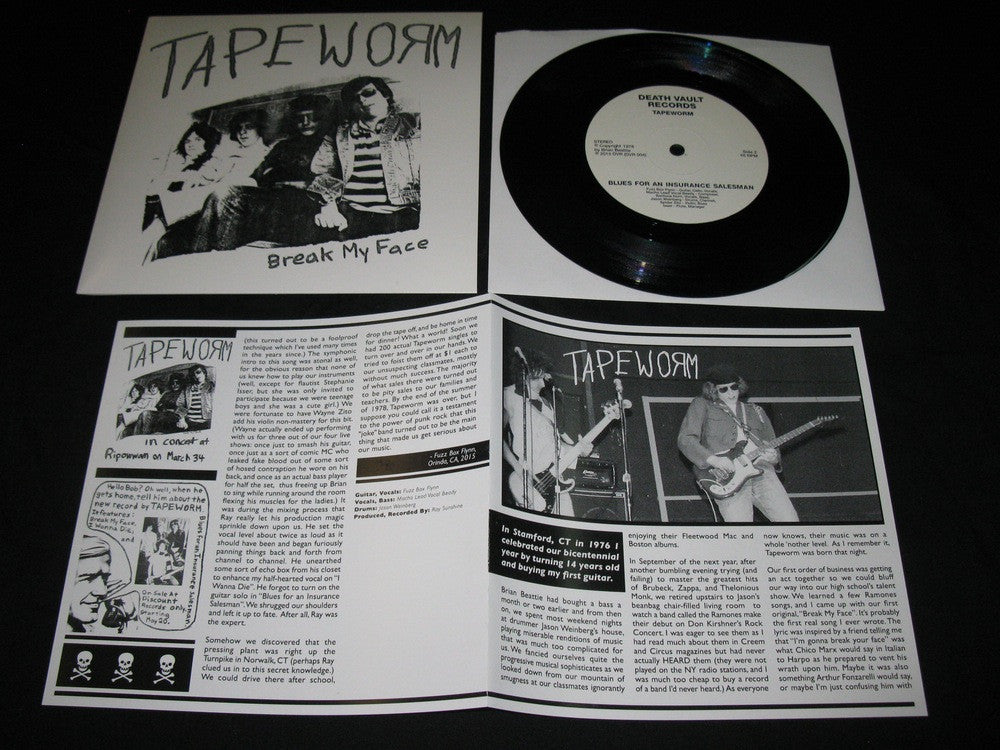 Tapeworm "Break My Face" 7"
Side A: Break My Face, I Wanna Die
Side B: Blues For An Insurance Salesman
Official, from the master tape reissue of this cult classic teen-snot-punk-mayhem record. This long-overdue new deluxe repress comes in an extra thick jacket with 14" x 7" glossy insert, featuring pictures and liner notes written by guitar player/singer Tom Flynn. It is a limited run of only 500 copies, including 100 on translucent gold for mailorder only. This was originally released on the band's own label Hermaphrodite Records in 1978. Forget about the too expensive original and the cheap 2001's Kablooey bootleg, this is the best version of this great record!
---
---
More from this collection