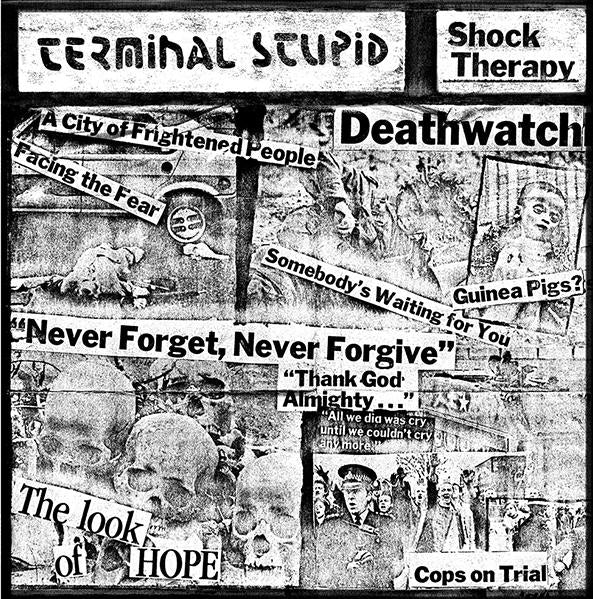 Terminal Stupid "Shock Therapy" LP
Here we come with Belgian Waffles 7th round  with the album of Terminal Stupid , Shock therapy demo. Terminal Stupid was formed in brussels in 1978 by a "bunch of 16 years old school mates", they rehearsed and played a handful of gigs between 78 and 81 , till the recording of the Schock Therapy demo tape , their sole recording...
They were from the "second wave punks" or "afterpunks" , influenced by early
international early punk bands like the Ramones , Sex Pistols , Crass and Warsaw and locals like X-pulsion , Phallus Band  and later by Contingent or Spermicide for the political side .
The Schock therapy demo tape was recorded in 81 , just before the band's split in 82 and was sold in not much more than 2 records store in Brussels... Most of the members are gone now except Yves "Goldorak" , the drummer.  Nearly 40 years later BW records are proud to put this out, remastered for vinyl treatment.
33 rpm lp , 500 copies , color insert with pictures and band story
---
---
More from this collection