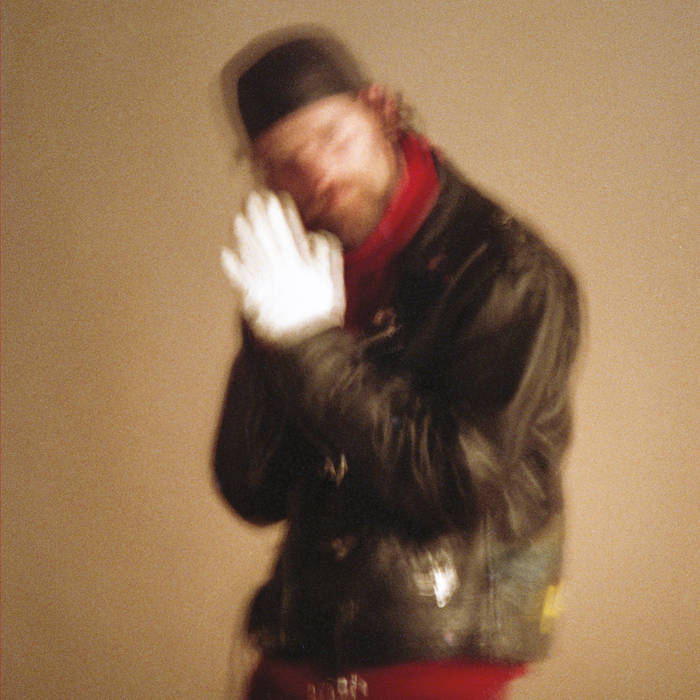 Trans FX "Trans FX & The Showroom Dummies" LP
Trans FX is pleased to announce the release of their fifth full-length studio album, Trans FX & The Showroom Dummies, a collaboration on the part of Chris McDonnell (the group's writer, producer, main performer and sole constant member) with Olympian talents Lillian Maring, Valerie Warren and Abby Dahlquist. Half of the tracks receive vocal treatment from McDonnell, who gets the remainder fit for a stunning display by his model accomplices. The fruit of this procedure—a well-balanced but provisional ensemble, sonically beholden to local legend recording engineer Captain Tripps Ballsington—is most expedient for TFX. Following a period of intensified artistic independence and solitary refinement over the past few years, the project has come to exist and produce in a manner which points irresistibly past its own means and makes few concessions for those unadapt to the process.

McDonnell's obscurity confirms that such a fluidly prolific campaign will have its public and commercial consequences. While his robust commitment to resurfacing some redemptive aspects of the pop music idiom is undeniably at work in TFX, its destitution of any generic re-enactment or stable set of references presents the music-industrial complex (which ultimately amounts to one gigantic, cybernetic toy factory) with a certain anomaly, since we know that under the present regime of recognition-value, and to the extent that everything becomes explainable and criticizable, nothing is supposed to happen anymore at all. And so it's no surprise that precisely because of its stubbornly singular and derisory mode of taking place, one consciously maimed by the countercultural impasses of 'Generation X' and their miasmic, déjà vu-like fallout in the northwestern United States, Trans FX right away loses the sympathies of those semiocrats tasked with panoptically taste-policing the freshly demokratized marketplace, which anyways is totally uninhabitable.

Meanwhile, Chris's blurred visage plots disorder, and this as the music is as elaborate as ever. Right on the surface of a track like "The Common Good/Is It Ever Enough?" reads the uncanny sophistication of a gesture that seeks to free up the detritus of forms it makes so prodigal a use of: a derelict breakbeat, a half-sampled symphony, a pithy existential SOS. Against 'retro', a living, breathing anachronism, and a score still far from settled. "Sunday Morning" (Reed/Cale) is obliged to dance, and Lou himself is invoked over a carefully fucked up beat in "Something Better." It's funny that "The Way It Sounds" will probably never receive major radio airplay. Warren masterfully closes out the album with the full on anthem "I'm a Dreamer (Denny)" and, together with McDonnell, on the coolly disquieting "Vertigo." The Showroom Dummies marks TFX's most accomplished release to date, yet another document proving how far the project has come and must continually go. JGAP hereby welcomes it gratefully and in good faith into this world.

Trans FX (est. 2011) lives and works in Olympia, WA. Recent releases include Gaslit (JGAP, 2017); Stay Doggy Stay (unofficial, 2017); Hard Pill To Swallow (JGAP, 2017); The Clearing (Sister Cylinder, 2016) (along with an eponymous short film); Into The Blu (K Records + Perennial, 2015); Fugue 7 (Perennial, 2015).
---
---
More from this collection