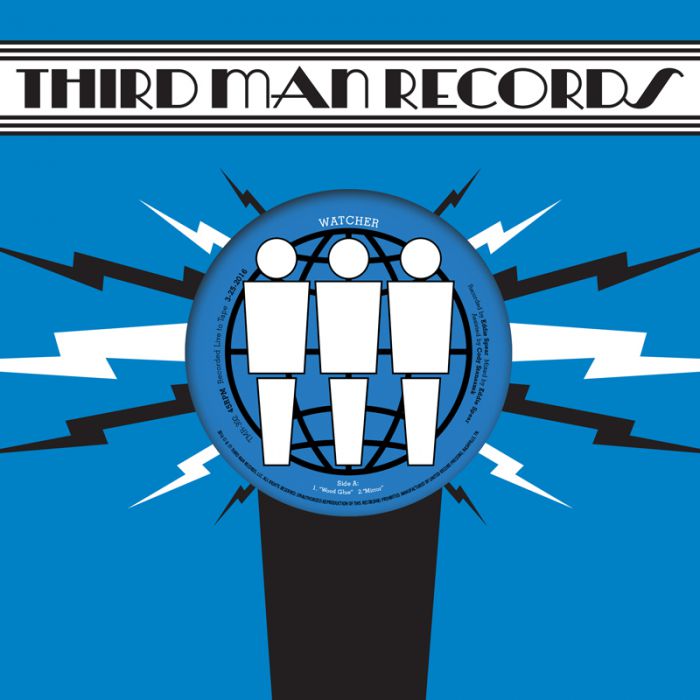 Watcher "Live At Third Man" 7"
Side A: Wood Glue, Mirror
Side B: Sway
Watcher is a born 'n' bred Nashville, TN, blunt, post-rock menace with cutthroat precision. Riding on a wave of sold-out self-released cassettes, they were first introduced to the TMR family opening for Death From Above 1979 to a sold-out crowd. We invited them back shortly thereafter to open a bill with NOTS and Golden Pelicans on deck. They killed. What makes them so remarkable is the sheer power of their performance. It is always in the realm of life or death without turning existential angst against the audience. The riffs are stellar, the lyrics smart, the drumming insanely tight with three howling voices tying it all together.
---
---
More from this collection