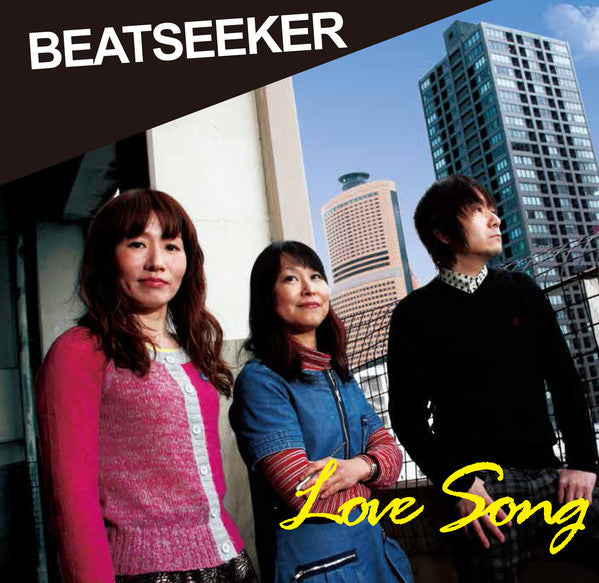 Beatseeker "Love Song" 7"
Side A: Love Song
Side B: Stupid Nonsense
LISTEN
Having formed in the small town of Hamamatsu, Japan, in 2003, BEATSEEKER's back catalogue, prior to this release, only included a handful of self-released demos and CDs. So, Secret Mission Records, are super excited to bring you their kick-ass vinyl debut! The two songs on here are pure punk/pop that Japan was made famous for by the likes of Supersnazz and the mighty Shonen Knife. Rezillos also come to mind, if one was to look westward. "Love Song" is an energetic, catchy tune, which boasts nice guitar crunch, tight drumming, groovy bass walks provide perfect support for strong female vocals. If you speak the language, or can fake it, this one is definitely a singalong. On the flipside is "Stupid Nonsense." This one is a little moodier and tougher of the two. A great song, indeed. This is a great slab o' wax, kids, brought to you by the band that keeps the fire alive in a tiny town in the middle of nowhere, Japan. It goes to show that no matter where you are, or how limited your resources, your scene is what you make it. So hop to it! Oh, and pick up this awesome record! Limited to 500 copies.
---
---
More from this collection