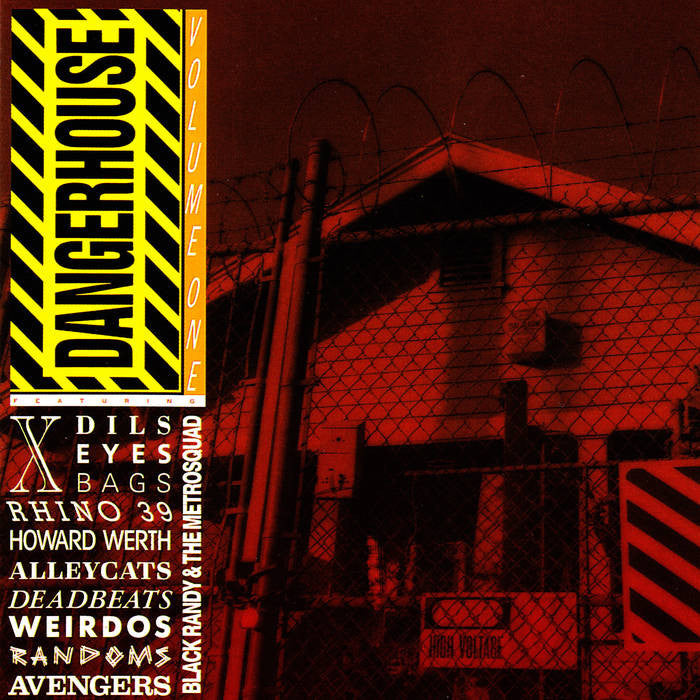 V/A "Dangerhouse Vol. 1" LP
Side A: Randoms "Let's Get Rid Of NY", Weirdos "Solitary Confinement", Black Randy and the Metrosquad "Trouble At The Cup", Deadbeats "Let's Shoot Maria", Eyes "Disneyland", Dils "Class War"

Side B: Avengers "We Are The One", Rhino 39 "Prolixin Stomp", Bags "Survive", Alley Cats "Nothing Means Nothing Anymore", Howard Werth "Obsolete", X "Los Angeles"

Either the A-side or B-side from each of the bands appearing on the long-defunct and most collectable LA punk indie label. With the Bags, X, Black Randy, Deadbeats, Weirdos, Avengers, etc.
---
---
More from this collection