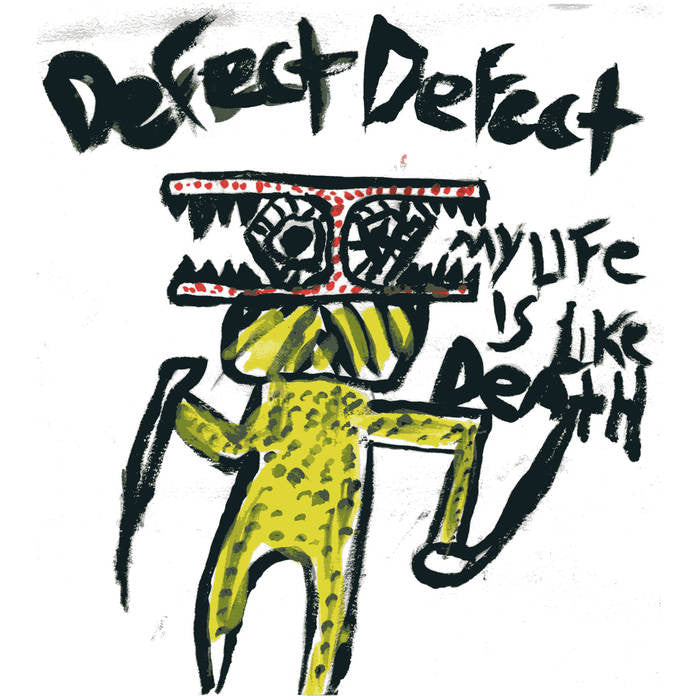 Defect Defect "My Life Is Like Death" 7"
Side A: My Life Is Like Death
Side B: Wrong With Me, Glass Crass
About a week after Defect Defect announced that they were breaking up, Yoichi at Snuffy Smiles (who we are split releasing this record with) asked the band to tour Japan. And, hey, you don't say "no" to a Japanese tour, so they got back together and went into the studio to record some songs for what appears to be their final release.

Defect Defect has been a longtime favorite at Dirt Cult. In case your not acquainted, the band hails from Portland, OR and plays pissed off, catchy, no-frills hardcore. We're sad to see them go, but happy we got the opportunity to release one more record.

Ex and current members of The Observers, Clorox Girls, The Stops, Autistic Youth, The Minds, Steel Chains, etc.
---
---
More from this collection