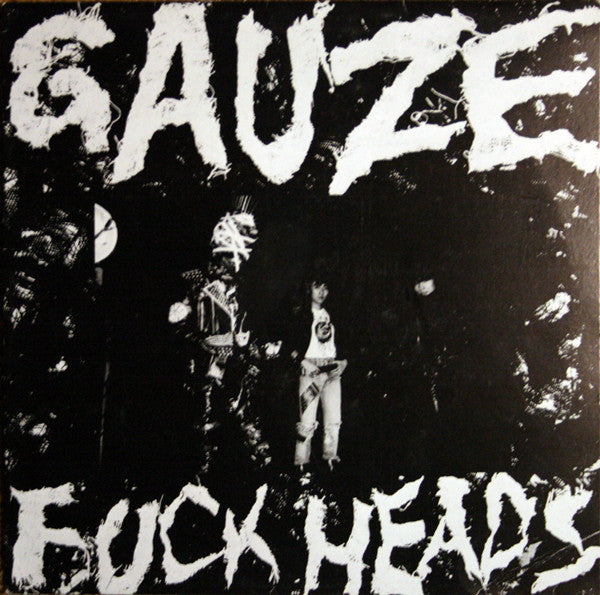 Gauze "Fuckheads" LP
This bootleg LP is a partial Gauze discography, contaning the entire "Fuckheads" LP as well as their compilation tracks from the "Outsider" and "City Rockers" LP releases. It comes with an insert that has the song lyrics (Except for "City Rockers", which didn't originally include a lyric insert) in English and Japanese and cover scans of the original releases featured on this record.

Tracks A1-A10 are from the "Fuckheads" LP.
Tracks B1-B4 are from the "Outsider" compilation LP.
Tracks B5-B14 are from the "City Rockers" compilation LP.
Tracklist
A1

Power

A2

Fuck Head

A3

Shot

A4

Core Tick

A5

One Last Kiss

A6

Love Song

A7

Ghostlike Crime

A8

Neurosis

A9

Suikyou

A10

Go

B1

Fuck'en Sister

B2

Anti Machine

B3

Children Fuck Off

B4

Desperate

B5

Drug Addict

B6

Oi

B7

Usagi

B8

Senjo

B9

Shodoku Eki

B10

Importent Kids

B11

Warae

B12

Anti Machine

B13

Noyaku

B14

Tyuseishi Bakudan
---
---
More from this collection