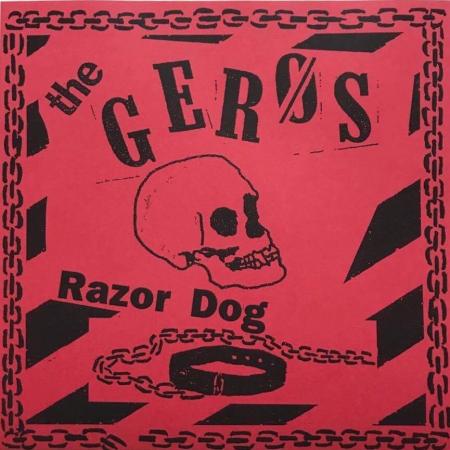 Geros , The "Razor Dog" 7"
Side A: Razor Dog
Side B: Don't Call Me
"A two song punk rock bomb from Osaka, Japan. This is their second EP, and first released stateside. Side A features a little ditty called 'Razor Dog,' a sonic blast of screaming guitar and huge rhythm section, with just enough lo-fi static to keep things interesting. With guest vocals by KEIKO from Nagoya's UNSKILLED LAB, this has a little touch of the Angreb with a healthy dusting of the Registrators' punkier stuff. The B Side comes on the form of the menacing 'Don't Call Me,' with the riff that takes you back to the 'Police Truck' days of Dead Kennedys."—Aleks Shaulov. Dressed in a fancy handmade sleeve, 500 records pressed, with only 200 available in the USA.
---
---
More from this collection