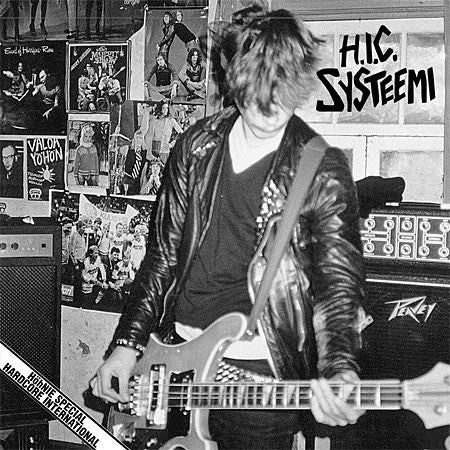 H.I.C. Systeemi "Total Blackout" LP
LP contains the 12 tracks from their first LP plus 8 bonus-tracks, most of them never released on vinyl before.
Insert tells, that recorded originally for Propaganda Records, Finland.
All tracks recorded between 1981 and 1985 at Soundmix/Oulu.
Poster-insert with all Finnish lyrics, historical photos, band-story including recording story etc.. 

Tracklist
A1

Vakaumus

A2

Kauhujen Yö

A3

Muistikatko

A4

Aurinko

A5

Rikos

A6

Jätä Jämät

A7

Ei Sotaa

A8

Sielut

A9

Uraa !

A10

Lunttu

A11

Kirkot Sotii

A12

Kauhun Tasapaino

B1

Valtataistelu

B2

Ei Ikina

B3

Raha

B4

Ilta

B5

Pää Täyteen

B6

Mainoslehtinen

B7

Itsetuho

B8

Sinivalkoinen Lama
---
---
More from this collection