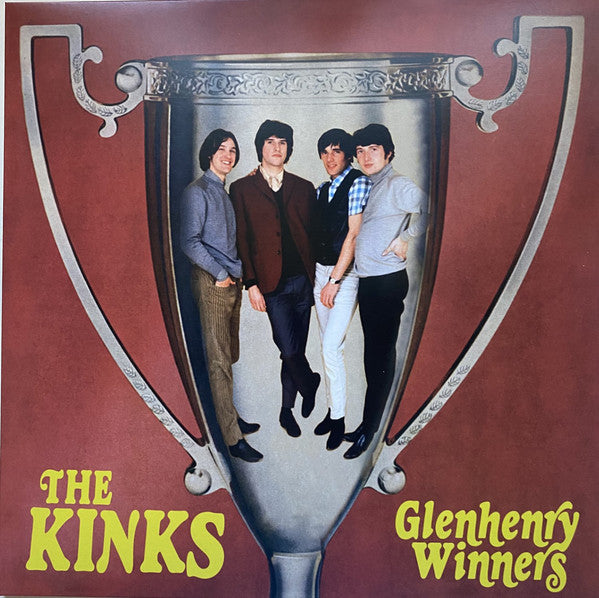 Kinks, The "Glenhenry Winners" lp
"This compilation gathers 11 demo's, one BBC recording and two released singles by the band. Most of this material has been available only on expensive box sets or hard to find bootlegs. 'Glenhenry Winners' has been produced in an edition of 500 copies as a listenable survey of rarities by the band at its creative peak, 1964-1969."
Contains eight-page glossy insert with notes. Second single-sheet insert advertises additional Kinks bootlegs that are allegedly "also available" (though whose existence -- e.g., a B-sides/rejects compilation titled "The Stinks" -- are dubious).
B4 Mr. Reporter not listed on insert track listing or notes.
---
---
More from this collection