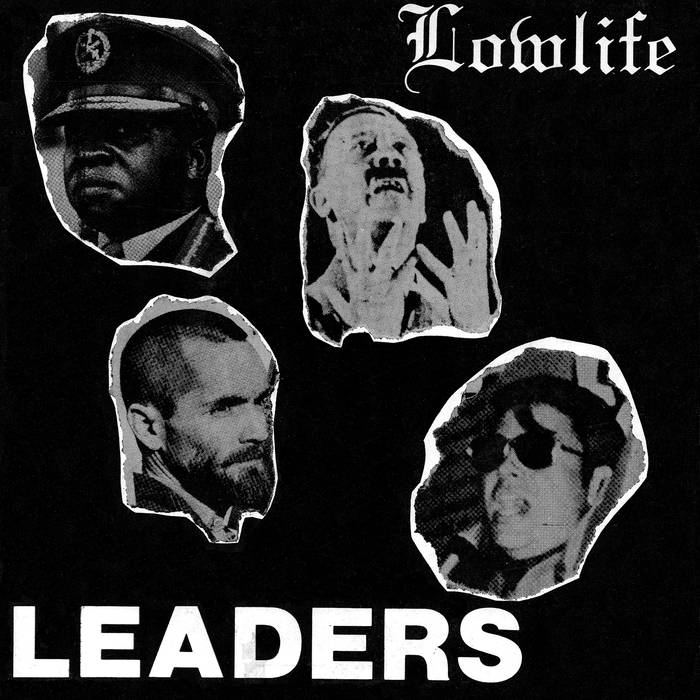 Lowlife "Leaders" 7"
Leaders, White Lightning, Thinking Naturally
Canadian punk is a rich tapestry of angry delights, and as long-time fans of our northern neighbors' rock'n roll output (don't forget the powerful punkish glam of Nick Gilder's debut LP, too), we're absolutely chuffed to bring the Lowlife 'Leaders' 7" EP back into the fold. Released in 1979 and known as the first punk release from Winnipeg, Manitoba, Lowlife were a band with a lot of blanks to fill in, and if you did not become exposed through their reissue appearances on the Smash the State Vol 2, or Screaming Fist compilations as most of us youngsters did, you'll revel at the brazen punk bravado, barreling off the rails and bursting with agitated urgency in each of the three tracks here. And although this EP's release just made it across the line for inclusion in the 70s, all three screamers on this release seem to careen recklessly toward an obnoxious early 80s hardcore punk vibe, although still melodic enough to draw comparisons from the Dangerhouse bands, Negative Trend, Dils, and the Authorities.

Lowlife bassist & founding member Richard Duguay would later join Canadian punk band Personality Crisis and produce the debut EP for Stretch Marks, as well as playing guitar on Guns 'n Roses' cover of The Damned's "New Rose" on their Spaghetti Incident LP, and he currently performs in Mike Hudson's modern lineup of The Pagans.
---
---
More from this collection