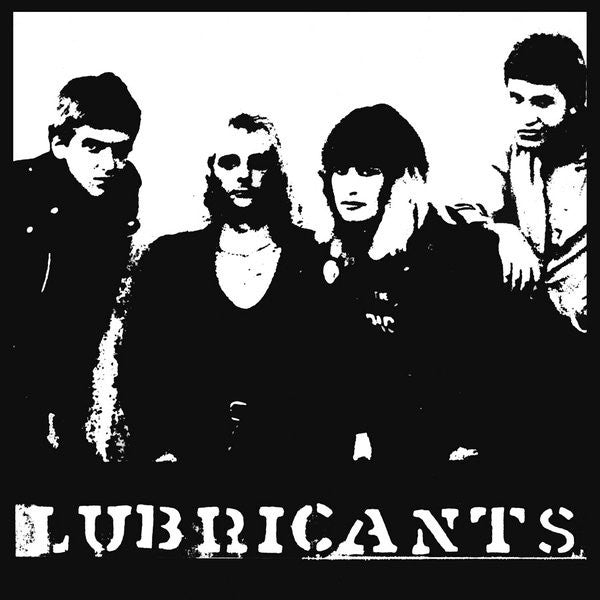 Lubricants "Activated Energy" 7"
Side A: Activated Energy
Side B: Transformation Vacation
Milwaukee, WI always seemed to be ahead of the curve when it came to great music, especially with the proto-punk/art/noise
-rock bands that morphed into just about every cool or at least noteworthy '77-'83 indie band in town. The Lubricants were no exception and one of the best of the bunch. They formed at the Dawn of Punk and were the most ferocious band in town. They went through multiple line-up changes, but it all centered around founder and mastermind Leroy Buth. In 1980, they booked
time at A.T.A. Studios in Chicago and cut the "Activated Energy" b/w "Transformation Vacation" 45. Two killer Punk sides with perfectly in-the-red production. Both songs ooze some of the most searing guitar leads committed to vinyl since Raw Power.
The record came out on their own Relative Records that same year. It was the only release during the Lubricants original run. The original single has been very tough to find and fetching big money for years. In the late '90s, the inclusion of "Activated
Energy" on a volume of the bootleg compilation series Killed By Death and a poorly done counterfeit pressing drew even more demand for the record. A collection of Lubricants studio material was self released by the band on CD, which also appeared as a very limited vinyl pressing out of Italy.
Rerun presents a high quality reissue of this Milwaukee Punk classic in a limited pressing of 500 copies on thick, black vinyl. The audio has been remastered and it comes in a glued pocket sleeve with a double sided insert including rare photos and ephemera plus liner notes by Glenn Rehse of Plasticland.
---
---
More from this collection