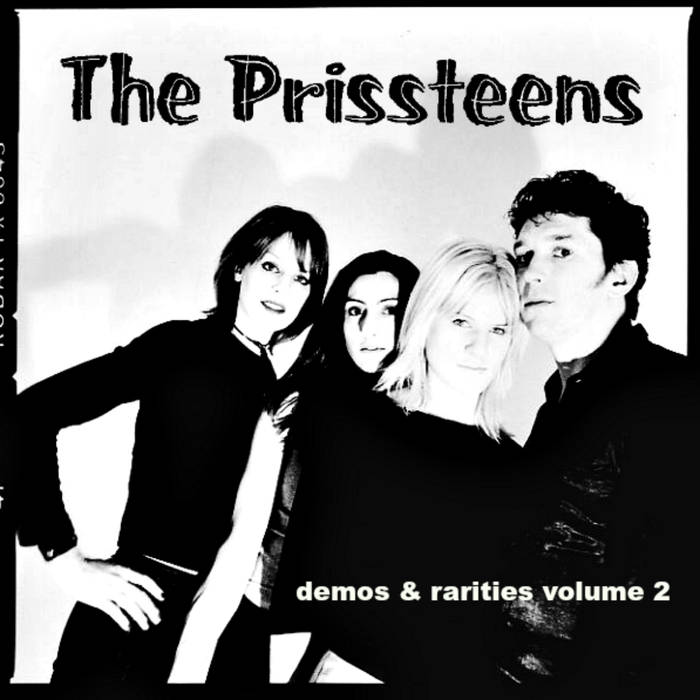 Prissteens , The "Demos & Rarities Vol. 2" Cassette
NYC Punks The Prissteens shone brightly for a few short years in the late 90's. Originally comprised of Mighty Joe Vincent of The Devil Dogs on Drums, and Lori Lindsay, Leslie Day, and Tina Canellas on guitar and vocals. They released a one-and-done major label debut with The Strangeloves Richard Gottehrer at the helm (Go-Go's, Blondie, Holly & The Italians), and they turned Joey Ramone into an obsessed superfan. They had a song in the 90's teen movie Jawbreaker, and Joey wrote a song for them to record.

After the release of The Prissteens "Demos & Rarities" (2016), we tracked down The Prissteens 'Firehouse Demos', and got them polished up and mastered by Patrick Haight. These are songs being demo'd for The Prissteens debut, "Scandal, Controversy, and Romance". "You're Gonna Lose" and "Staten Island Queen" have never been released in any form, others are demo versions that found their way onto "Scandal". These demo versions are more akin to The Prissteens early 7" singles. There's also a few b-sides and rarities to round this collection out.

The Prissteens Demos & Rarities Volume 2 is being pressed in edition of 100 copies on Clear cassettes with white ink.
---
---
More from this collection