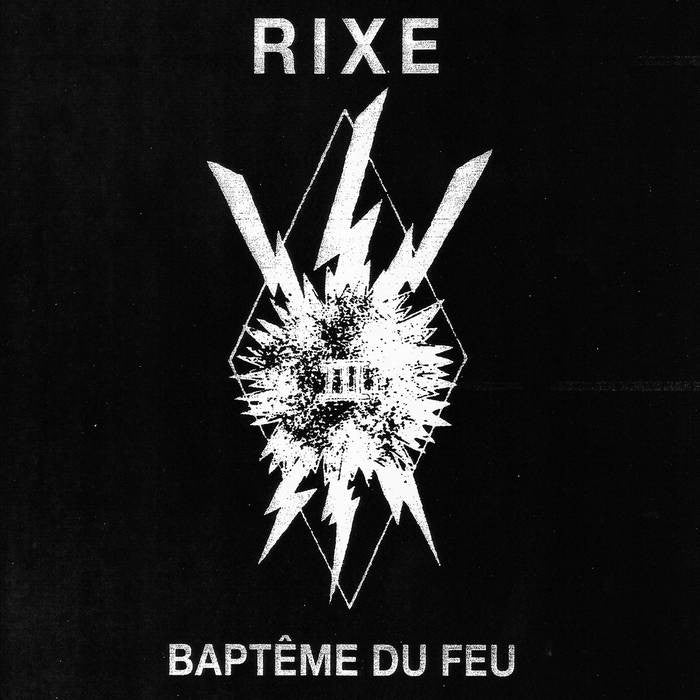 Rixe "Baptême Du Feu" 7"
Side A: Tenter Le Diable, Paris-Est
Side B: Condamné, Hécatombe
French Oi! poster boys Rixe return with EP number three. Again it's a four tracker and there is no let up in the quality. It's full of snarl, bite and anthems. Tenter Le Diable starts the onslaught with some immense tom tom work before heading into another classic Rixe Oi! pounder. Paris-Est begins with a military beat before the guttural vocals and crunching guitars come in and smash you over the head. Every part of this two minutes and 53 seconds song is precise and perfect pop. Condamné is a straight down the line Oi! smash full of hate and bile and that Rixe wall of sound we know and love already. Last cut Hécatombe is a total head nodder that has bounce and a chorus to either die for or sing-a-long to Three EPs in and Rixe continue to take Oi! to new heights.

As it is a tradition on the Rixe 7" trilogy Baptême Du Feu 7" comes housed in a reverse board sleeve with collaborative artwork between Nick Rat and Maxime Smadja. Comes with lyric insert and download code.
---
---
More from this collection