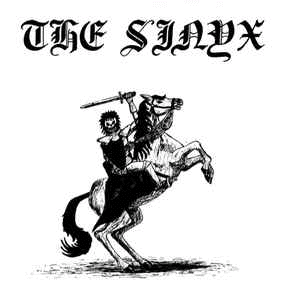 Sinyx, The "The Black Death EP" 7"
Side A: Decadence, The Plague
Side B: Animal, Zulu
The Sinyx formed in the Summer of 1979 and played their first gig at the Focus Youth Centre
in early 1980. The bands first line up consisted of Alien on Vocals, Paul Brunt on Guitar,
Auntie on Bass and Vints on Drums. The bands name was based on the name of the ancient Greek
movement of anti-societal rebels 'The Cynics'. They quickly attracted a fervent local following
amongst the regions Punks and Skins, and began playing concerts further afield with groups
sharing a similar outlook, including the Epileptics / Flux of Pink Indians, The Eratics and
local band The Icons.
Reissue of their one and only 7" from 1981.
Limited to 300 copies, almost an exact reproduction of the original copies.
---
---
More from this collection