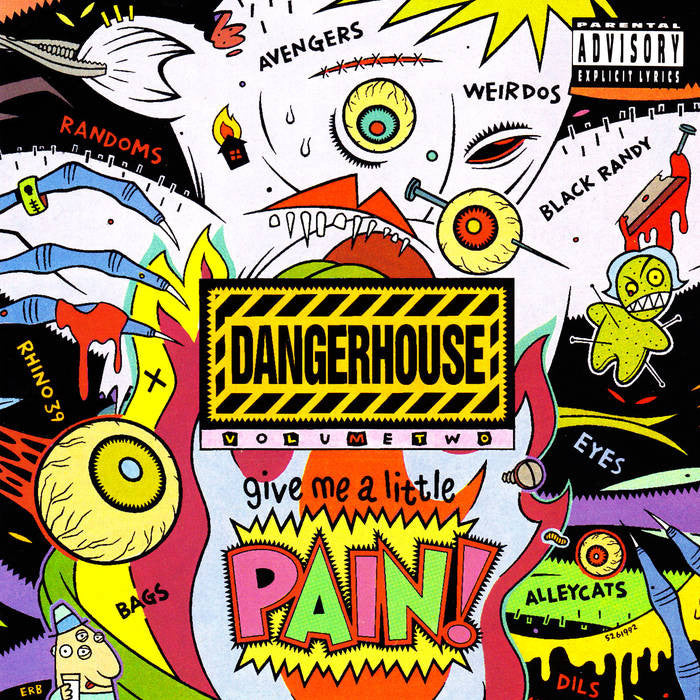 V/A "Dangerhouse Vol. 2" LP
Side A: Alleycats "Give Me A Little Pain", "Too Much Junkie Business", Eyes "Eniwetok", X "Adult Books", Weirdos "We Got The Neutron Bomb", Black Randy "Idi Amin", "I Slept In An Arcade"
Side B: Bags "Babylonian Gorgon", "We Will Bury You", Rhino 39 "Xerox 12", "No Compromise", Avengers "Car Crash", Randoms "ABCD", Dils "Mr. Big"
Finally available on vinyl (in addition to CD)! More classics from the Dangerhouse label's vaults. Also contains previously unreleased songs. Bands include Bags, Eyes, Black Randy, Rhino 39, Weirdos, X, Avengers, Dils, etc. Yes, it is on colored vinyl. HAPPY NOW?
---
---
More from this collection