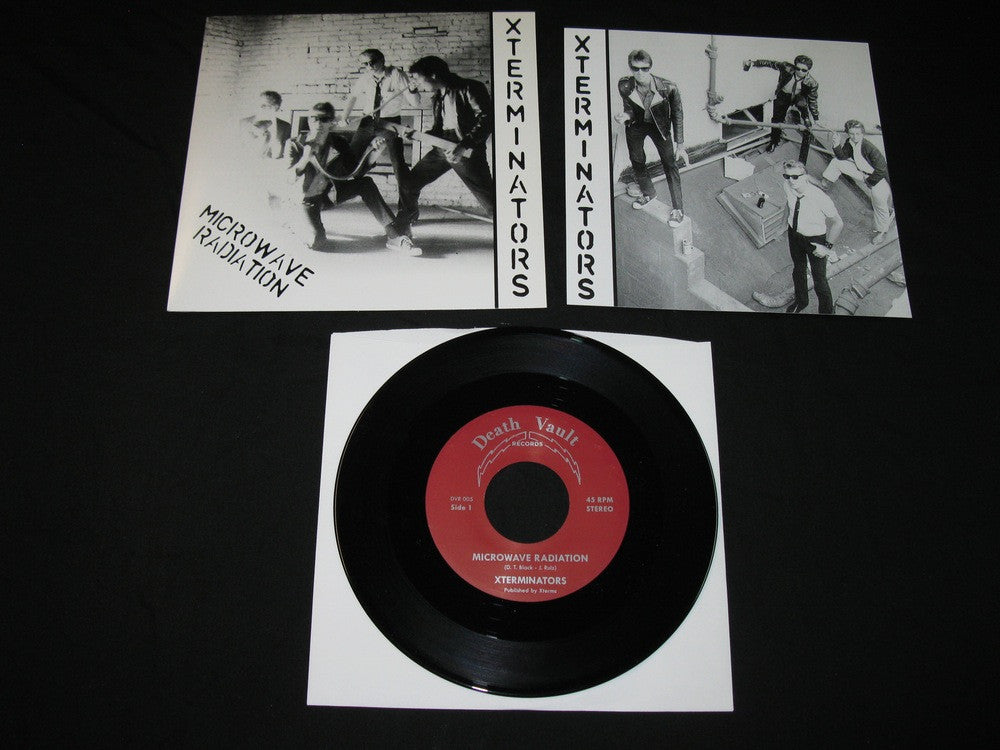 Xterminators "Microwave Radiation" 7"
Side A: Microwave Radiation
Side B: Occasional Lay
When i started Death Vault Records, there was many records i wanted to reissue, but the main ones were Jimmy Smack "Death Rocks" and the Xterminators record. It feels good to have accomplished this! This reissue comes with an extra thick jacket, a one-sided 7" x 7" insert featuring an unseen picture of the band. It is limited to only 500 copies, including 100 on gold for mailorder only. If you are not familiar with this record, the A side is a killer, twisted synth-punk song (That was featured on Killed by Death #5) while the B side (That was featured on Break the Rules #8) reminds me of the Weirdos at their best. This was originally released on the Radioactive label from San Diego in 1979.
---
---
More from this collection